Alone Time
Joanna Jet never ever gets bored. She always finds something interesting to do, and that is playing with herself all the time, almost. She adores to explore her body every time she has the chance and she doesn't need a partner to get to the climax, cause she can manage to pleasure herself better than anyone else. In fact, who knows better her own body? She removed her clothes quickly cause she didn't want to waste any time and she started to touch herself all over the body, her firm naughty boobies and her erect nipples and then she started to go down with her hands, until she reached her already hard cock that was waiting for some attention, being all erect.
She started to jerk off her tool, being all horny and hot and making a lot of moaning cause she was dying because of so much pleasure. Have a seat and enjoy the next moments with Joanna cause she will show you exactly how she wants to be touched and how she likes to be taken care of! She is going to be your sex guide for the next hours so pay attention to all the details.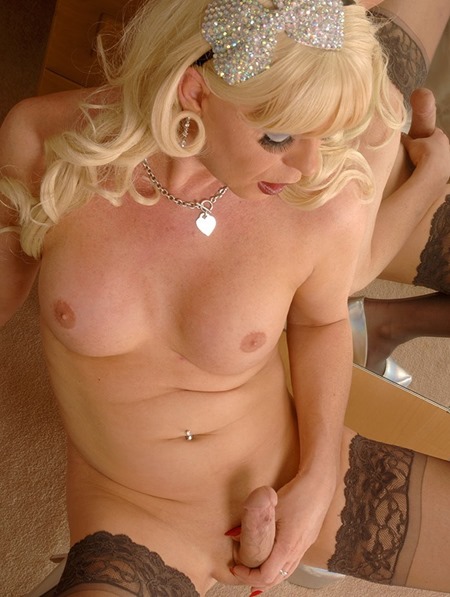 Watch here naughty Joanna stroking her fat cock!