Joanna Jet's Cock
Joanna Jet always finds it the best to enjoy her own body! She never misses a chance, when she is home alone, to take advantage of these magic moments by herself and enjoy every single inch of her super hot body!  She looks super sexy like that, with her legs spread wide open, and her cock into her hands, ready to be jerked off. But she is in no hurry, she will enjoy every single moment of this amazing adventure with her own body. She adores to explore her boobs as well, so she will play for a while with her erect nipples and with her other hand she will remove her sexy black lingerie, cause she would like to have a full access there, between her legs, where all the magic happens.
You have to see how she will go with her fingers and her nails from her firm boobies until she will arrive down, between her legs, she will reach the cock and she will start jerk it and play with it just the way she likes more. Have a great time watching Joanna having a fantastic time alone in bed, with all her attention focusing only on her and her own body! You will get hard and horny after just a couple of minutes of watching this impressive update so make sure that you are ready to be impressed like this! Have fun and see you the next time with more impressive things!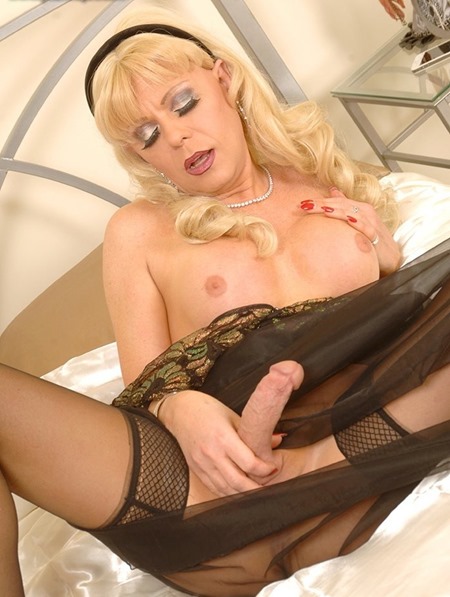 Check out sexy Joanna playing with her cock!