Hot Threesome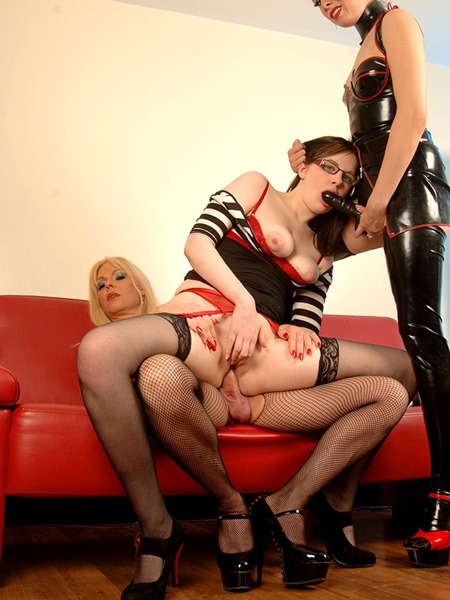 Another day, another Joanna Jet video update for you guys! This time, our fav babe will shove her cock in not just one babe, but two horny sluts that are going to take turns into getting on the cock. The three of them are just the same horny and eager to fuck, and they started to fuck right away, without even removing their sexy latex suits first. They were too damn hot to remove their clothes, so they started to fuck just like that. At first, Joanna stuffed one of the babes and while she was pumping this babe's pussy, the other babe was sucking on the third one's cock.
This is a spectacular update so you will see that there is no minute not interesting, every second something super hard is happening between these sluts, cause they will all switch places and they will get to fuck with each other. Definitely you should take a seat cause you won't be able to resist to all these amazing scenes without sitting down. And you definitely have to take the rest of the day off, cause the next moments will make your day and you won't be able to focus on something else. Enjoy!
Check out these babes taking turns on Joanna's cock!